Welcome
Welcome to Organic Performance! Organic Performance is ran by Derek L. Reiner, Owner & Licensed Massage Therapist.  If you're looking for a professional, comfortable and relaxing atmosphere, you've found the right place.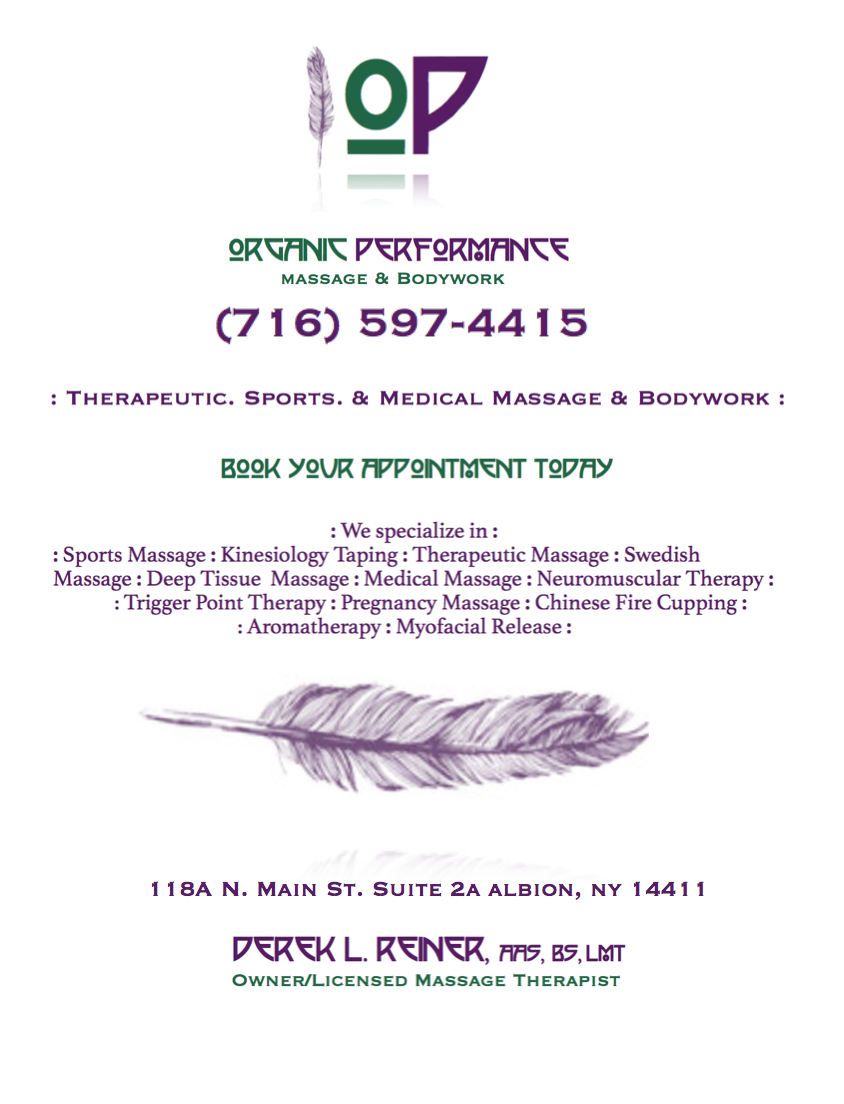 I am trained in a variety of modalities and you can learn more about the various techniques I specialize in located in the "Rates & Services" Tab.  You can also view all fees and services in the "About Me & Fee Schedule" tab, which also includes a short bio. Â
If you'd like to set up an appointment with Organic Performance, click on the "Contact Me" tab and send me a message. Or you can call or text (716) 597-4415.  I will either call or text you back to confirm the details of your appointment, and also answer any questions you might have.
The goals and objectives of my business include but are not limited to helping the client/patient/athlete maintain health, heal from injury, cope with stress, provide relaxation, preserve or increase functional capacity, diminish soft-tissue pain arising from stress, anxiety, adhesions, and overuse.Â
Organic Performance provides therapeutic, medical, and sports massage in a caring and professional environment. My goal is to tailor the client's/patient's/athlete's experience based on initial intake information, as well as in-the-minute feedback during the massage, to insure comfort and satisfaction. I offer massage that is effective, yet respectful of the client's/patient's/athlete's personal boundaries, so that the experience is relaxing and energizing for both the client/patient/athlete and the provider.
Thanks for visiting, and have a great day!.